As I mentioned in April Budget Summary, I just got my Corolla's seats re-upholstered.
The original fabric was getting pretty worn and the color had faded quite a bit. In fact, the fabric on the driver's side outside bolster was worn through and the underlying foam was starting to wear as well. Something definitely needed to be done. I ultimately decided on re-upholstery after considering a few options:
Seat covers: High quality ones are expensive and still look like covers. Most of the rest are junk, gaudy, or both.
Used seats from Japan: On the positive side, the driver's seat would be less worn (RHD in Japan). However, they're hard to find, expensive to buy and ship, still 20 years old, interior patterns don't match, and lumbar support is on the wrong seat.
New racing or sport seats: Quite expensive and definitely won't match existing interior. Comfort would probably be the best of all options.
Have existing seats re-upholstered: Can probably get fabric to match pretty close, seat style stays original, don't have to have anything bulky shipped. It's still expensive and I'd have to be without my car for a while.
Upon the recommendation of a friend from work, I went with:
AP Auto Interiors
Alberto Perez
2344 Lomita Blvd.
Lomita, CA 90717
310-539-1382
...and I'm really glad that I did! Alberto did an excellent job at picking a fabric that matches the original tweed very closely and the upholstery job itself. Here are a couple pictures (click on each for full-size):
The passenger's seat: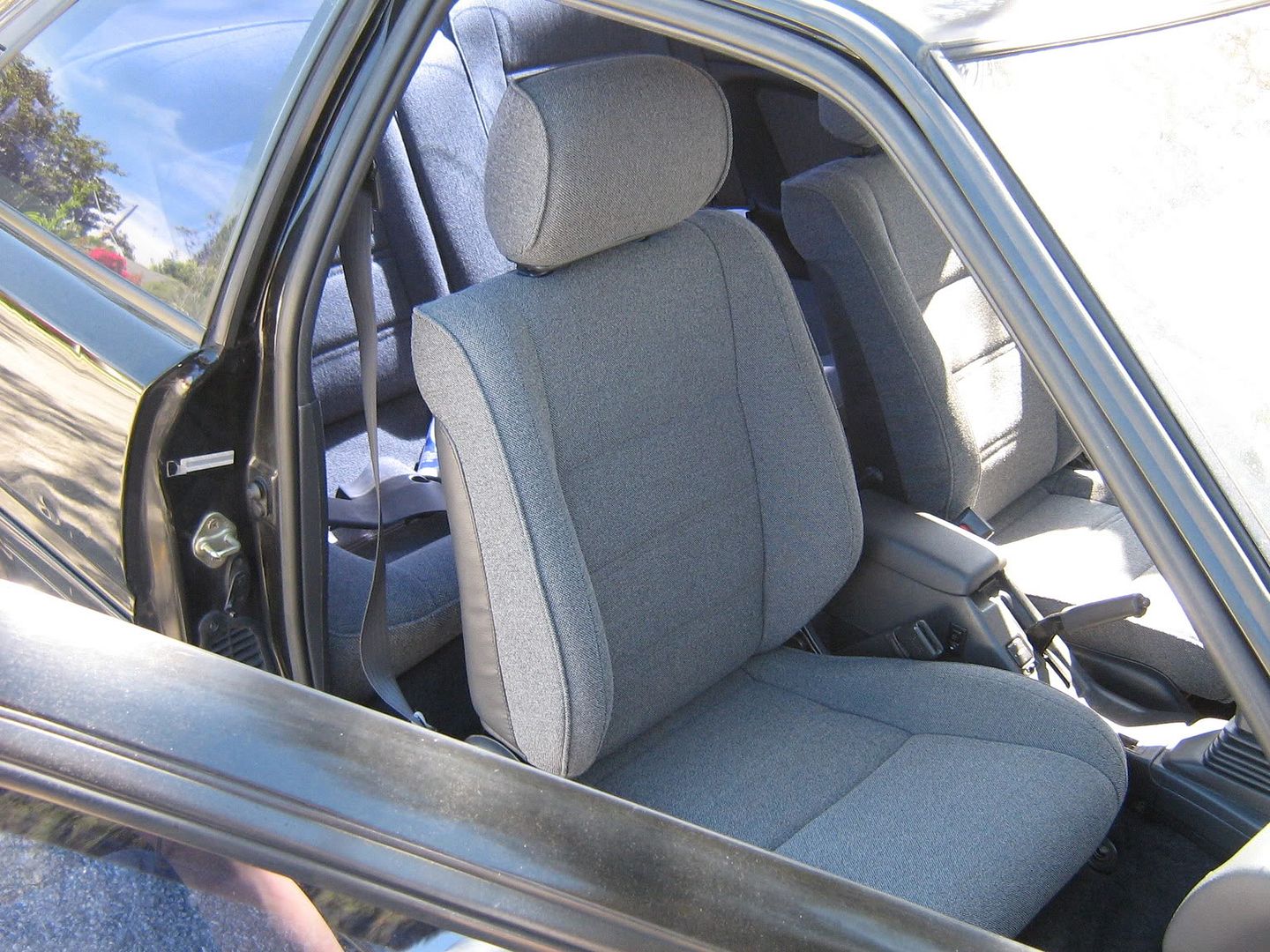 Closeup of headrest (new material):

Closeup of door panel (old material):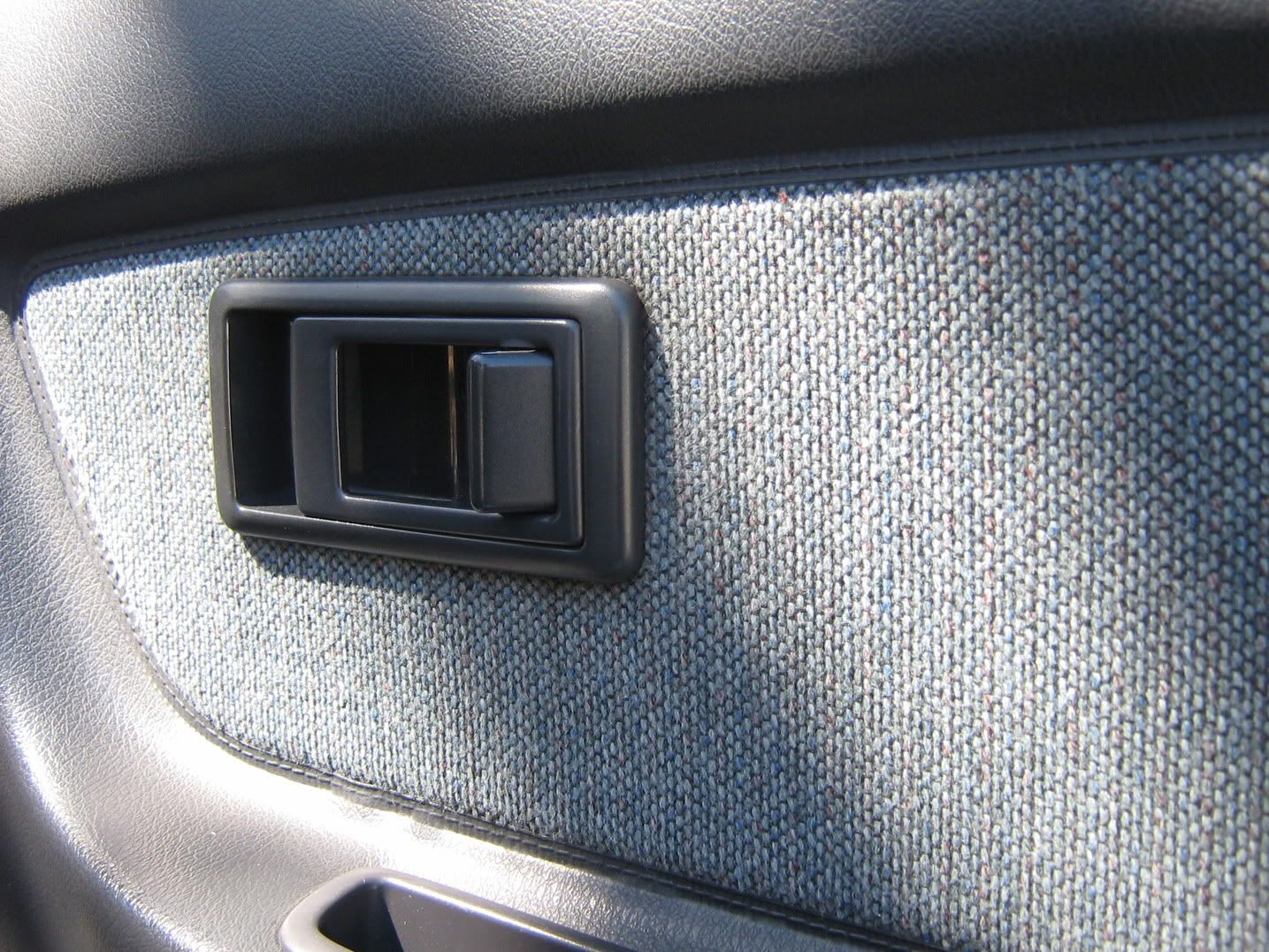 In addition to his excellent craftsmanship, Alberto added a bit of padding to the seat and back to return it to a firmer feel but not enough to make it look puffy. As a final bonus, I simply had to drop off my passenger's seat a week ago and only had to leave my car for a few hours yesterday, when I didn't need it anyway.
Total cost was about $615, of which I estimate $150 was materials based on the tax. Money well spent in my opinion.